William Howard Russell
Also known as: Dr. W. H. Russell
1820-1907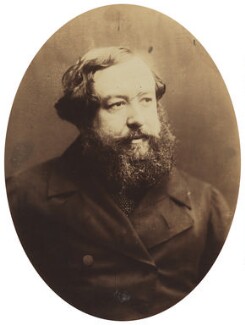 Short Fiction Titles
Further Reading
Atkins, J. B. The life of Sir William Howard Russell C.V.O., LL.D: the first special correspondent. University of Michigan Library, 1911.
Stearn, Roger T. "Russell, Sir William Howard." Oxford Dictionary of National Biography. Ed. Lawrence Goldman. Oxford University Press, 2004-06. Online edition.
Westrup, Jack Allan & Theodore C. Grame. "William Howard Russel, British Journalist." Encyclopedia Britannica. Encyclopedia Britannica, 2020. Online edition.
Editors
Cosenza Hendrickson
Alexandra Malouf