Good Advice
by Anonymous
The Chatterbox, vol. 18, issue 2 (1883)
Page 12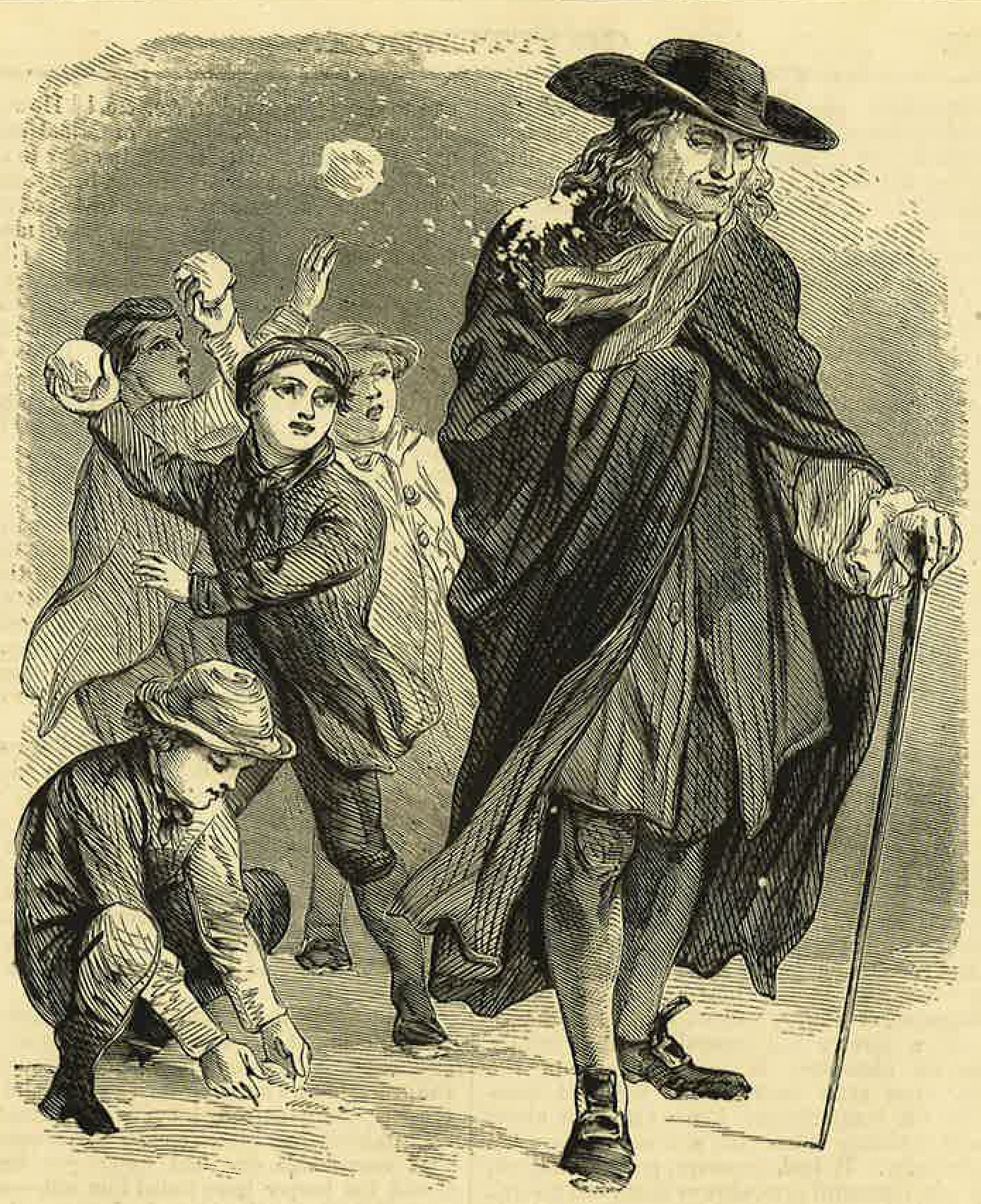 Introductory Note: In this brief story, an anonymous narrator recounts an event attributed to John Newton (1725-1807), a former slave ship captain who experienced a spiritual conversion and eventually became a clergyman and an outspoken advocate for ending the slave trade. He is best known for writing the hymn "Amazing Grace."
A Lady once applied to the Rev. John Newton for advice and consolation. Her distress arose from ill-natured remarks which had been made upon herself, and her dread of future annoyance. After listening to her tale Mr. Newton said, 'I will tell you a story. One day this winter, as I was going to visit some sick persons at a distance, I found a good deal of snow in the streets, and a number of idle boys throwing snowballs at people as they passed along. I made up my mind to pass them as well as I could; I did not, however, escape them, for they attacked me from behind, but I took no notice and hastened on, and was soon out of their reach, and was not hurt by the balls which struck me.
'On my return I came to the same troop, who were still bent on mischief. I prepared to be assailed, but as I drew near to them I heard one say, "Here he comes again, let us have at him!" but another said, "No, do not let us snowball him, for he took no notice of us before." So I passed on and saw no more of them. Now, Madam, if you take no notice of these ill-natured things, the persons who have said them will cease to give you cause of complaint.'
Original Document

Download PDF of original Text (validated PDF/A conformant)
Topics
How To Cite (MLA Format)
"Good Advice." The Chatterbox, vol. 18, no. 2, 1883, pp. 12-0. Edited by Sara Herald. Victorian Short Fiction Project, 29 November 2023, https://vsfp.byu.edu/index.php/title/good-advice/.
Editors
Sara Herald
Rachel Housley
Heather Eliason
Alexandra Malouf
Danny Daw
Posted
29 September 2018
Last modified
29 November 2023
TEI Download